New Providence Ecology Park, Ltd. (NPEP) is a 100% Bahamian-owned business that currently is contracted with the Ministry of Environment and Housing for the remediation, upgrade and operation of the New Providence Ecology Park (formerly the Harold Road Landfill).
1991
After a $35 million investment in the facilities at the Harold Road Landfill by the International Development Bank and Government of The Bahamas, New Providence had the tools and a comprehensive blueprint on how to manage its solid waste system. Twenty-seven years later the facility still struggled with yearly raging fires, groundwater contamination, gas emissions, mosquitos and other vectors, all of which threatened the health of the surrounding residents, the waste collection company employees, and the lifeblood of the local economy; the tourism industry.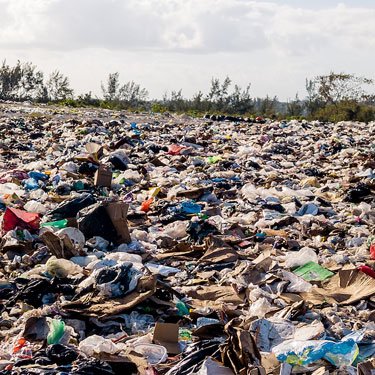 2018
The Bahamas Ministry of Environment and Housing issued a public tender to once and for all transform this massive public liability into a public asset. NPEP was formed to respond to this tender, a partnership between Waste Resources Development Group and Providence Advisors, Ltd. NPEP won the tender in late 2018.
March 2019
The New Providence Ecological Park (NPEP) officially assumed management of the New Providence Landfill. Historically referred to as "the dump," the toxic site, plagued with frequent fires, is classified as an urgent public health hazard according to a 2017 report by the Pan American Health Organisation/World Health Organisation.
July 2019
NPEP breathes new life into the once malignant landfill, remediating leaking toxins and urgent health hazards. The landfill records the first fire-free summer in many years.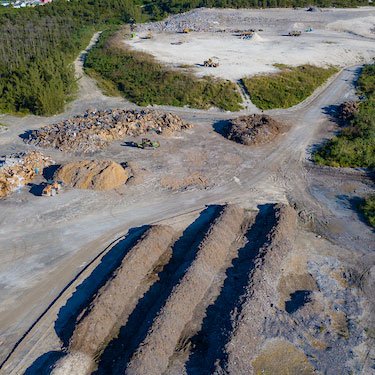 October 2019
Just six months after assuming management of the New Providence landfill, NPEP transformed what was once an "open waste" dumping ground into a clean, safe, and organized park, 100% compacted, capped, and contained. We created roads and established specific treatment areas for the various types of waste. Controlled site access is implemented, including 24-hour security patrols, and traffic controls. Organic materials, including cardboard and green waste, are shredded and turned back to soil.
March 2020
In just over a year, NPEP has successfully transformed one of the largest, longstanding environmental and social hazards in The Bahamas, into a world class model of environmental leadership.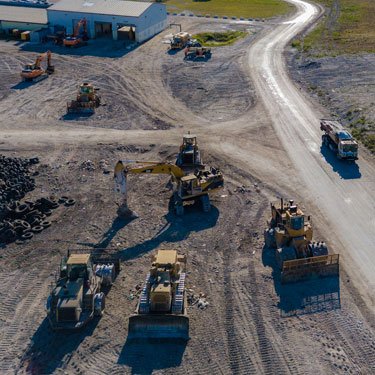 June 2020
NPEP acquires a fleet of new equipment to increase efficiencies at the Park. The equipment, which consists of more than 13 new machines, represents a $3 million investment in the site's continued transformation. This pivotal purchase shifts the organization's reliance from rented machinery, to brand new proprietary machines, reducing equipment costs and significantly increasing reliability.