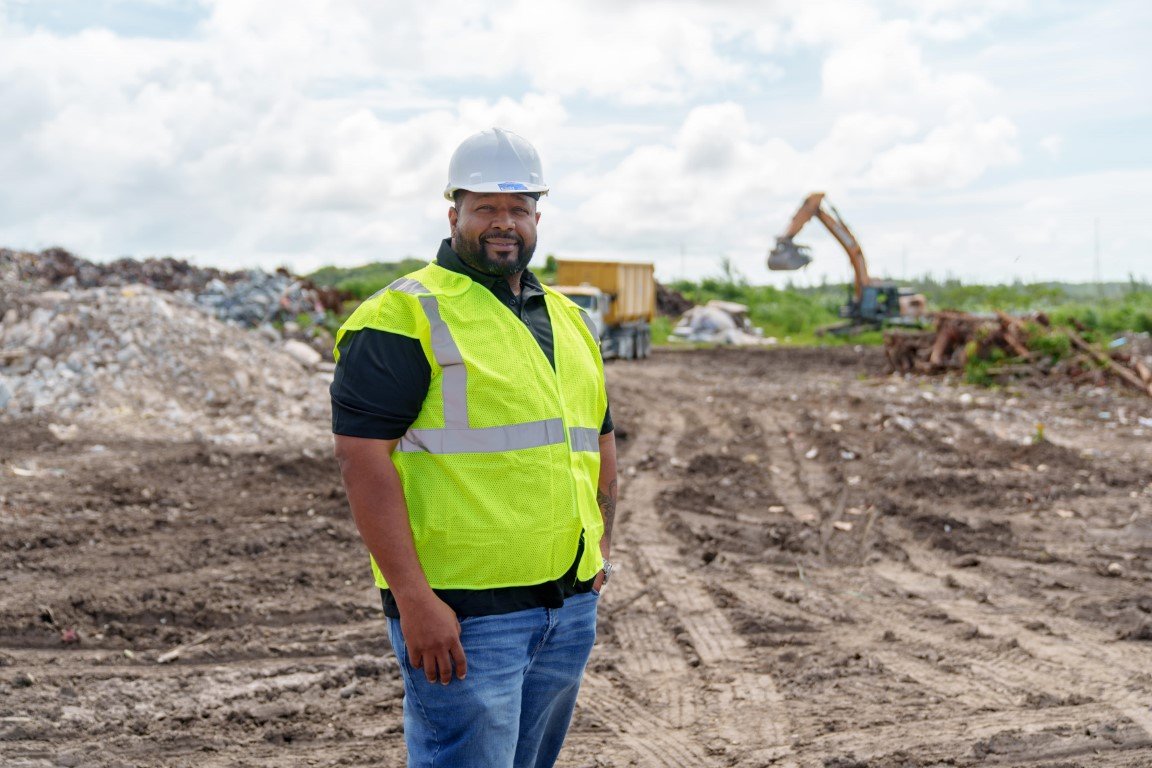 Leading the Way Towards a Greener Future - With over a decade of expertise in waste management, NPEP's new Landfill Operations Manager, Terence Lord, is committed to driving the already successful organization toward its goal of becoming an impactful ecology park and sustainability beacon for the region.
June 12, 2023 at 12:46 pm | Nassau, Bahamas
June 12, 2023. Nassau, Bahamas. The New Providence Ecology Park (NPEP), a leading advocate for environmental sustainability and waste management, is pleased to announce the appointment of Terence Lord as its new Landfill Operations Manager. With his extensive experience and commitment to reducing greenhouse gas emissions, Mr. Lord brings a wealth of knowledge and expertise to further enhance the organization's efforts in waste reduction and environmental protection.
As the newly appointed Landfill Operations Manager, Terence Lord will oversee the daily operations at NPEP. With a proven track record in waste management, Mr. Lord has successfully managed large-scale projects, ensuring adherence to strict environmental regulations and compliance with the Environmental Protection Agency (EPA) and local environmental agencies.
In his previous positions at waste management facilities, Mr. Lord demonstrated exceptional leadership skills in budget development, administration, and effective staff management while ensuring optimal efficiency and environmental sustainability.
"I am truly impressed with the progression of the New Providence Ecology Park and its unwavering commitment to championing sustainable waste management in our country," shared Mr. Lord. "It is an honour for me to join the NPEP team and be a part of this remarkable organization. The dedication and passion exhibited by the team are commendable, and I am excited to contribute my expertise in furthering our environmental protection efforts."
In addition to his depth of experience in The Bahamian waste management ecosystem, Mr. Lord is certified to manage and operate landfills in Alabama and Florida, with additional training from the Florida Landfill Operations Training and the Alabama Department of Environmental Management.
NPEP Chairman Felix Stubbs added, "We are delighted to have Terence Lord on board, and his appointment reflects the organization's dedication to continuously empowering Bahamians to lead the charge in improving waste management practices and protecting the environment. I am confident that under Lord's management, the NPEP team will flourish and enable the organization to remain at the forefront of sustainable waste management initiatives contributing to a greener future."
###
About the New Providence Ecology Park (NPEP)
NPEP is a 160-acre landfill driving the movement toward more sustainable, environmentally friendly waste management practices throughout The Bahamas. We are collectively guided by a results-driven culture, using simple, proven strategies appropriate for The Bahamas to deliver stable, consistent, and cost-effective waste management solutions.